With Bitcoin and all other major cryptocurrencies losing huge percentages of their value, Atlanta-based entrepreneur and Anytime Capital's Founder, Kip Karani discusses his plans of opening a retail location for cryptocurrency in Buckhead. The branch is set to operate like a bank, where people can exchange their fiat currency to make crypto purchases using Visa. Karani hopes to include older people who are intimidated by the complexity of blockchain. Karani claims that this will be the first physical retail location established by a financial institution completely dedicated to crypto in the U.S.
More than 25 cryptocurrencies available for exchange with lower transaction fees
To convert their assets into cryptocurrency, customers can deposit cash at the store's crypto ATMs. Compared to traditional crypto exchanges, Karani said the company charges fees as low as 12%. Companies like Coinbase Global Inc. may lock a user's account after substantial activity with a five-day waiting period, but Anytime Capital is able to unlock a user's account on the spot.
Initially, more than 25 cryptocurrencies will be offered by the company, with more added each week. Furthermore, it will add debit card features, allowing users to use their crypto wallets with Visa credit cards.
Bigger banks & heavy regulations pose a challenge to physical crypto branches
Due to heavy regulations and expenses, it has been difficult to establish physical crypto branches, said Karani. The Georgia Department of Bank & Finance and the Financial Crimes Enforcement Network regulate Anytime Capital, according to its website. Also, people may be apprehensive about competing with bigger banks.
"It's only a matter of time before all the big banks have crypto," said Karani. "Maybe some investors are afraid of the bigger banks, so they're not putting money in."
Anytime Capital to open a second ATM in Miami, Tampa Bay or Charlotte
Three of the company's eight employees are based in Atlanta. The others are in Washington D.C., Raleigh, North Carolina, and Texas. The company hopes to have 2,500 customers and 15 full-time employees by the end of the year. The company has raised $200,000 from the owner of the Florida-based daycare franchise Kids Discovery. Before seeking additional funding, he says he wants to see the company grow to the next level.
The company plans to open a second location by the end of the year, either in Miami, Tampa Bay, or Charlotte, North Carolina. Over time, it will also have a presence in Chicago, Houston, Dallas, and Los Angeles.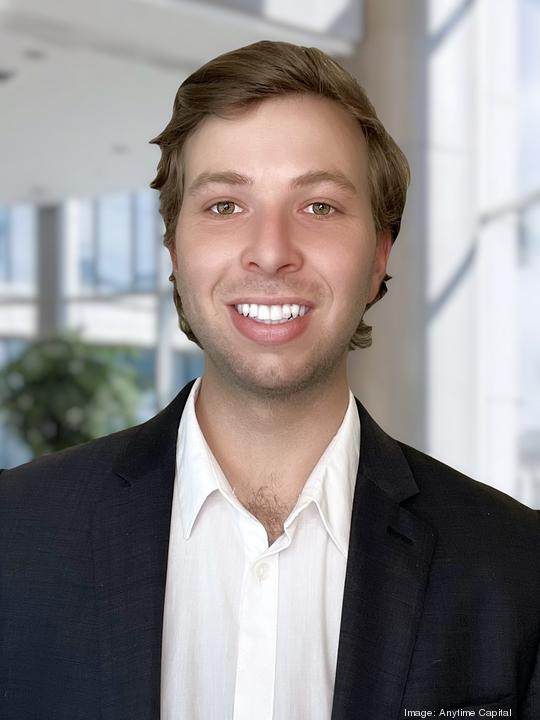 Kip Karani's first ATM launch with tech talent from NCR Corp
During his time at Florida State University, Karani began his crypto career in 2017. He developed his skills at trading bitcoin on the site Localbitcoins.com during that time. Karani moved to Atlanta with several entrepreneurial ventures in the following years. Karani attempted to launch a bitcoin ATM business and founded the wellness company Health, which has six retail stores in Atlanta.
Karani emphasizes the local tech talent from NCR Corp., which, according to market research company IBISWorld, holds the largest market share in the ATM manufacturing industry. According to him, Facebook Inc. and Microsoft Corp.'s expansions in Atlanta could also benefit the crypto industry.
Karani remains confident that crypto is the future of currency, predicting that within ten years every bank will accept the asset and every form of payment will utilize it. "Crypto is falling because of a decrease in spending by consumers so exchanges are getting less transaction volume," said Karani. "On the backend, all the platforms and technology are still growing."
Amidst Crypto drop, Coinbase rescinds job offers, drawing criticism on social media
At a time when the crypto market is going through turbulence, the launch of this branch is timely. Luna, the stablecoin Terra USD's sister token, dropped to $0 last month after once being worth over $100. While Coinbase Global Inc.'s stock was down nearly 77% in the same month, it posted a first-quarter loss of $430 million. Drops in employment have come at a price as well as potential losses to investors. In a statement last week, Coinbase said it extended a hiring freeze and rescinded some job offers, which was heavily criticized over social media.
Via This link